Chairman Message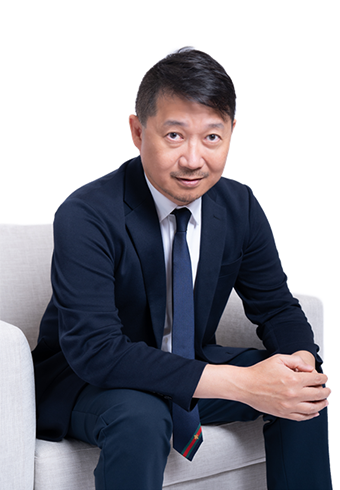 Dear Shareholders,
The year 2021 was both turbulent and transformative. On the disruptive side, COVID-19 continued to exact human costs and disrupt our normal daily lives. We all have acquaintances who have lost loved ones and wish to offer our condolences to everyone affected. As a firm, we have rapidly adjusted to the New Normal and took measures to alleviate the crisis Over 80 percent of our staff are still WFH.On the other hand, the outbreak has also transformed people's investment behavior and enhanced overall interests in investments. As people were locked down and their normal source of earnings disrupted, they turned to their devices and as a result, a lot of new investors began to emerged in the capital market.
The increase in the number of new investors (600,000) was not the only surprise factor but in the generation shift as well. As investment becomes more accessible to younger people through digital channels, we observed that the next generation of investors are both younger and more diverse than ever before. Investment is no longer an activity reserved for aged and wealthy people, as the new investors breed seeks to learn from a younger age and with less capital. They are also eager to explore digital assets products.
Finansia, as a leading broker in online services, has received overwhelming response from both young and old investors and on boarded over 130,000 new accounts during the year most of which were through our HERO trading platform. This marked another important milestone in the execution of our transformation strategy to a digital "Hybrid Broker" i.e. providing advanced trading platform to younger investors while at the same time servicing older and larger portfolio clients through Investment Consultants. Our seasoned IC teams comprise over 507 consultants, the largest in the industry, spanning over 24 branches and a head office locating in a central business district.
In addition to our brokerage services, during 2021, we lead underwritten 3 IPO issues and have enabled retail investors to access the subscription of these issues through a 1st come 1st serve as well as random bases. Subscription criteria required minimal trading and were met with overwhelming interests from investors.
For the year 2022, we will continue to implement significant changes in our organization and business as we continue our transformation process and to fulfill our aim of being a leading online multi-asset broker spanning both digital and traditional investment products. We hope to achieve this through the tireless dedication of our staff as well as our capable business partners. We also thank you our shareholders for their continual support in our journey to success.
Chatchaval Jiaravanon
Chairman